Join one of our friendly, small group classes.
See how learning a new language can be easy and fun.
• Any adult over 18 can join our classes.
• All classes are free! We provide the textbooks.
• We offer beginning, intermediate, advanced, conversation, and U.S. citizenship classes… morning, afternoon, and evening.
• Classes are small so that everyone can get personalized attention.
• One-on-one tutoring is available.
• Most classes meet on Zoom.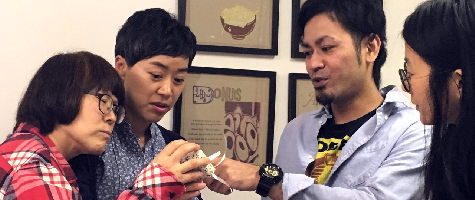 In person classes will meet at
Villa-Parke Community Center
363 East Villa Street, Pasadena
COVID-19
All in-person students need to
show proof of vaccination
and may be required to wear a mask.